Why You Should Use LinkedIn For Your Biotech Marketing
Quick Tips: LinkedIn Question Checklist
What is my goal, and is LinkedIn the right outlet?
Who is my audience?
Are they decision makers?
What is my budget?
How will success be measured?
Even though it doesn't inherently sound like it, but using LinkedIn for business-to-business marketing is all about attracting, engaging, and delighting people. If you're not aware of what LinkedIn is, it's a social media platform for business professionals.
LinkedIn is a professional social media platform centered on connecting employees with each other and with companies. Ian Purcell, Samba Scientific's Digital Marketing Manager and Team Lead, has some key points for consideration when starting a LinkedIn campaign. "Have your goal in mind, know who your audience is, and know your budget," he says.
Tip 1: Using LinkedIn as an advertising avenue for biotechnology and life sciences companies
LinkedIn is increasingly used by professionals in the biotechnology and life sciences sector and is ideal for targeted advertising. Google Ads can support both B2B and B2C companies' goals, but the targeting is not as specific as LinkedIn. Facebook is best for B2C companies and its stringent privacy protocols make it challenging to target specific populations. LinkedIn best supports B2B goals and offers targeting based on characteristics like:
Locations
Company Attributes
Company Category
Company Connections
Company Followers
Company Growth Rate
Company Industry
Company Name
Company Revenue
Company Size
Demographics
Education
Degrees
Fields of Study
Member Schools
Job Experience
Job Function
Job Seniority
Job Title
Member Skills
Years of ExperienceInterests & Traits
Member Groups
Member Interests
Member Traits
This targeting approach allows your content to be served to those who are most likely to become qualified leads.

Tip 2: Audience development as a LinkedIn biotech campaign goal
A key part of inbound marketing is attracting consumers by offering something of value. Content marketing strategies are a subset of inbound strategies that guide what assets to create as well as when to release then and how to attract consumers. An audience development campaign fits well in an attraction-stage inbound marketing strategy with support from content marketing goals. These campaigns work towards building a community around your company by offering valuable content like a white papers, guides, tips, checklists or webinars. Ads in the campaign should attract consumers to your landing page to access the content.
Audience development or commonly known as 'follow campaigns' look like lead generation campaigns with a major exception: audience development campaigns do not give access to contact information. This makes the campaign fit well in an overarching brand awareness push as well as make ad spots cheaper than for a lead generation campaign.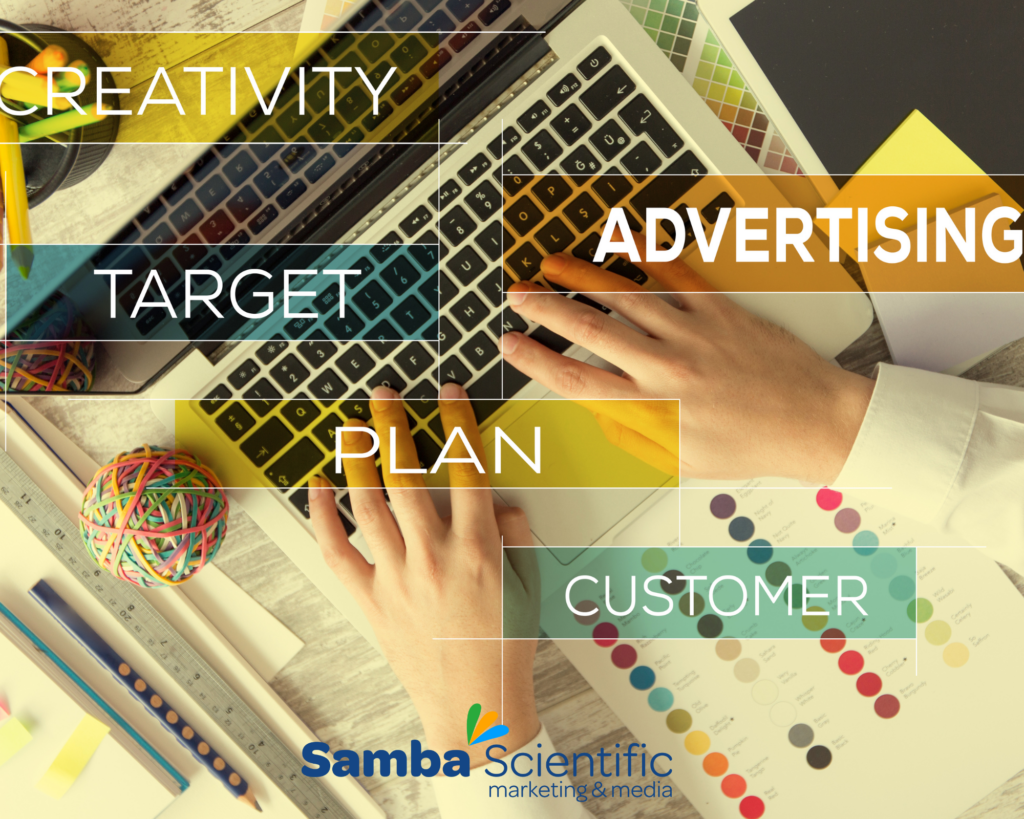 Tip 3: Identify your target biotech audience on LinkedIn
Ideally, you want to target decision makers or people that can influence decision makers. This requires digging into your buyer persona and asking questions like what their job title is, what size company they are employed with, and their location."With LinkedIn, you can target specifically to CEOs or other decision makers," Purcell explains. Your target audience could include laboratory directors, professors at academic institutions, or clinical research directors. By targeting decision makers, your audience is enriched for highly qualified leads.
For LinkedIn, you can also include a target audience size. "Typically, 300,000 –800,000 is an optimal audience size. With most budgets your ads are offered up 2-3 times per account in this range," elaborates Purcell. This frequency is enough to attract consumers to your product or service while not turning them off your company with too many occurrences. However, the biotechnology and life sciences sector is still growing and this goal range may be hard to reach.

Tip 4: Measure the success of an audience development campaign
Purcell shares that CPM, CTR, CPA, and ROAS are the four metrics he uses to measure the success of a LinkedIn audience development campaign. Because the biotechnology and life sciences audience is a limited size and you're narrowing it down further with your targeting, decreasing CPM and CPA is challenging. One technique is to test and iterate on your ads. When you start creating ad copy and creative, aim for 3-5 versions that can be tested in different combinations.
Videos perform well, although shorter videos like TikToks are increasing in popularity over longer videos on LinkedIn. Static images also perform well and are less resource intensive to create.In order to determine your ROAS, it's essential to follow the incoming cohort of contacts that filled out your landing page form. This informs you of the true efficacy of your campaign as well as help set future budgets.
Interested in launching a LinkedIn Biotech campaign? Samba Scientific's digital marketing team starts by asking you the questions below to understand your company's needs. We have expertise in LinkedIn audience development campaigns as well as lead generation and conversion campaigns.
Reach out and let us execute and optimize your campaign.
 Summary: Question checklist
What is my goal, and is LinkedIn the right outlet?
Who is my audience?
Are they decision makers?
What is my budget?
How will success be measured?
Written by
Sydney Wyatt is an Associate Account Manager at Samba Scientific. With her Ph.D. in Integrative Genetics and Genomics from University of California, Davis, and training in science communication, she ensures that her clients' content is engaging and scientifically accurate. As a former target audience member, she brings a unique perspective to marketing strategies. Learn more about her on LinkedIn.