Quick Tips
With the need for social distancing, most industries have turned to online and virtual events. Like scientific webinars and virtual conferences to substitute for in-person engagement. In our experience in the life science community demonstrates continued success with scientific webinars. In terms of attracting audiences and facilitating active participation webinars are a viable option.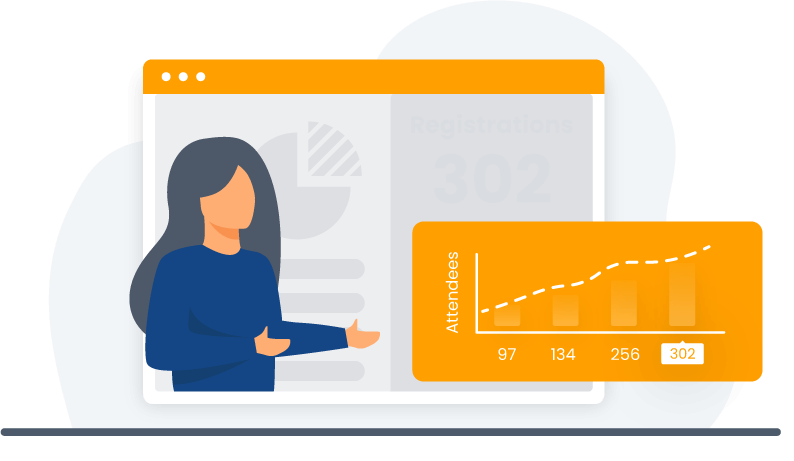 Life science and biotech companies value thought leadership   
Biotech companies compete closely with one another. They offer similar products and services, which makes differentiation difficult. With much jockeying in this space, thought leadership is a common way to stand out. Most organizations use posters and whitepapers as a vehicle for this, but you should consider webinars. Webinars are an increasingly powerful tool to complement these assets.
Webinars showcase thought leaders in research and development. Offer a panel discussion with internal and external speakers for a research topic. Panel discussions are great for audience engagement, and easy for the panelists.
Biologists have a need for continuous learning 
Natural curiosity and desire for intellectual challenge have led the scientific community to embrace webinars. Virtual events are great for their utility as quick knowledge-boosting sessions. Life science companies that provide educational content position themselves as leaders in the field. Webinars attract scientists who are working in your market, even if they are not using your products. Providing education is a great way to turn knowledge-seekers into loyal customers. We suggest a presentation by a key opinion leader (KOL) followed by an interactive questions and answers session. This is a great way to present an educational webinar highlighting knowledge over a specific domain or application.   
Webinars stand-in for traditional conferences 
The biotechnology industry seeks to improve the lives of patients through advances in testing, diagnosis, and treatment of diseases. The pace of innovation is brisk, and staying up-to-date on the current research of colleagues, collaborators, and competitors is vital. Without the option to attend in-person lectures at conferences, webinars and virtual events have filled the void. Whether it's a fear of missing out. Or falling behind, the biotech world loves attending webinars. Pairing a short tech talk along with a presentation from a KOL is a great foundation. Couple that with research utilizing the tech is an excellent webinar model. This helps the community stay up to date and attract interest in your products. Take a look at this blog post to read about how to improve the audience experience of your next webinar. 
Peer-to-peer references educate, reassure, and inspire 
Consumers are increasingly discerning with the products and brands they trust. With a wealth of online information, it's easy for your potential customers to formulate an opinion on your products, services, and company without ever interacting directly with you. A peer reference is a great way to influence your audience positively. A webinar can feature a KOL discussing their research and partnership with your company. This instills confidence in the audience and inspires them to take a similar approach toward achieving their own goals.
On-demand viewing of evergreen video content  
With the ever-demanding schedule of working from home the ability to view on-demand content is essential. This allows for flexibility and for potential customers to view on their time. Consider using the webinar for a marketing campaign after the original broadcast date. Some of our webinars have been viewed hundreds of times after the live presentation. Build an online learning library of videos on your website to complement your written content. Take a look at this video library on Fabric Genomics' website as an example. 
With the world is anxious to return to in-person events webinars and online events are here to stay. Webinars will continue to be an excellent way to engage a global audience. Samba Scientific offers webinar packages to make hosting and promoting webinars simple. Contact us today to get started.