Quick Tips
You finally got all of your content together and built your presentation for your target audience, but you're unsure how to execute webinar promotion. Not to worry, we can help you get as many possible to register for your webinar with these seven easy strategies.
Here are 7 strategies to increase your webinar registration and attendee rates: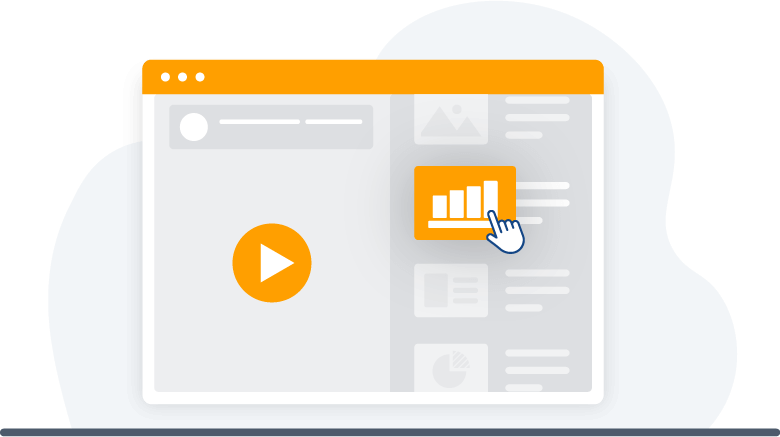 1. Develop a landing page
Before you start your webinar promotion you need a place for people to go when they want to learn more about your webinar. You need to create a fully optimized landing page. Make sure to include these elements on your landing page: 
Title of the webinar 
An image that represents your topic
The date and time of the webinar   
A description of the webinar topic and some learning objectives  
Information about the speakers; include a head shot and a short bio or at least their name and title
Most importantly, include a short registration form or button that takes prospects to the form. Make sure to only include crucial contact fields on the form to increase the likelihood of a prospect filling it out
2. Provide registration confirmation
A great way to ensure your registrants actually attend is to provide a registration confirmation/thank you for registering page. After the prospect fills out the registration form, make sure you have a confirmation page that pops up. On the confirmation page, thank them for registering for the webinar and reiterate the date and time (your webinar software might even have "add to your calendar" buttons you can include here.) Also, explain that they will receive a confirmation email and a couple reminder emails with details on how and when to join the webinar.  
3. Send reminder emails 
You can break these emails into two categories: for registrants and for non-registrants 
For Registrants: 
Send a confirmation email after the prospect registers to confirm webinar details 
Send 1-2 reminders in the days leading up to the webinar 
Send an email 1 day after the webinar to registrants (even if they didn't attend). The email should include a thank you note and the recording of your webinar. Include some social links for them to share the webinar to their contacts. Make sure to gate the recording with a form for new prospects.  
For Non-registrants: 
Send an invite email about a month before the webinar. Make sure to spend time fine-tuning this email with an enticing subject line, personalization, the webinar details, the main learning objectives, and of course the all-important registration link. 
Send 1-2 more emails encouraging registration in the weeks leading up to the webinar
Send an email 1 day after the webinar; this email should include a link to view the recording of your webinar at their leisure.
4. Promote the webinar on social media 
If you already have a pretty significant following, publish a few posts in the weeks leading up to your webinar on your company page, your personal page, and on any relevant group pages. If you don't have a big following yet, you can always use paid social ads to get your posts in front of more segmented prospects. Make your posts short and concise. Include a featured image, a brief description, date, time, and the registration link. 
5. Capture website traffic 
There are a few simple ways to use your website traffic to your advantage in queuing up registrations for your webinar.  
Create a notification bar that appears at the top of your homepage or any relevant pages on your website. Come up with a one-sentence description or question with a call-to-action link to your registration page. 
Utilize an Exit-Intent Popup. The content will popup when the prospect tries leaving the website. Say, "Wait, before you go. . ." then have a short description of the webinar and a "Register now" button. 
Edit your existing thank-you pages. After a lead converts on your website or landing pages, you most likely send them to a thank you page. This is a great place to provide links to additional resources like blogs and upcoming webinars.
Write a blog about the webinar topic and include a CTA to register for the upcoming webinar. You can also include the same CTA on other complementary blogs you already have posted.
6. Promote in your email signature
This one is an oldie but a goodie. You can include a short and concise CTA just below your normal email signature. This is especially useful if you or your co-workers are sending emails to prospects on a daily basis. Then every time you send out an email you are promoting your webinar.  
7. Repurpose the webinar for evergreen promotion
Even after the webinar is over, you have so many options on how to use it to gain even more leads. Explore how you can turn your webinar into a whitepaper or podcast. You can also simply promote the recording through email, blogs, and social by just requiring a quick contact form for access. If you have video editing capabilities, you can also create short (30-90 sec) video snippets that feature discrete sections of the webinar; these can be deployed across social channels to entice viewers to visit your site to watch the whole webinar.  
These are some great strategies to make sure you are getting the most out of every webinar. If all this sounds too cumbersome or overwhelming, Samba Scientific is here to help. We promise to make the process easy and effortless on your part. We'll handle the promotion, hosting, and post-event deployment. Take a look at our webinar services to learn more.  
Related Posts