Valentina Tejerina is a 20-month old girl in Bolivia with congenital scoliosis. Thanks to friends from the United States, Valentina is scheduled to begin a year-long treatment to repair her musculoskeletal issues at the Shriners for Children Medical Center in Pasadena, CA at the end of November. Shriners has also worked with the Ronald McDonald House to set up housing for Valentina and her mother at a reduced cost for the duration of her treatment. 
The positive effect of family support on medical treatment is well documented. Valentina's parents want the family to stay together during this prolonged treatment period to provide positive support to both Valentina and her mother. Further, the mother has never been to the United States and does not speak English. The cumulative impact on a young mother of leaving her family to come to a completely alien culture (both the US and LA) without being able to understand the language, dealing with all of the stress that comes with such a move along with the stress of a major medical procedure on her infant daughter could be catastrophic. And while Valentina's father and brother can get tourist visas to come to the United States, the visa regulations will not permit her dad to work in the US. 
So we at Samba Scientific, along with our partner contributors, want to raise the funds to ensure that the family will be together during Valentina's long treatment.
What they need
We estimate that the family will need $100,000 to live in the Pasadena, California area for the duration of Valentina's treatment. These funds will go directly to the following:
Secure an apartment for the family
Acquire a family car for transportation
Food and living expenses
Transportation and medical expenses other than those directly related to Valentina's treatment
Help us provide a recovery environment that matches the world-class treatment that Valentina will receive.
More about Valentina
Valentina is 20 months old and has an older brother who is 5 years old. Her parents are Armando and Maricel Tejerina. She's a normal toddler in many ways – she walks, she smiles, she is a beautiful little girl with huge eyes and is generally happy – she has her family and life is good.
Pregnancy and delivery
Both of Maricel's pregnancies were considered high-risk and the couple was diligent in seeking competent medical care. For the first 30 weeks , everything was progressing normally. At 30 weeks, the sonogram showed that the umbilical cord had wrapped twice around Valentina's neck. The doctor told Armando and Maricel that this by itself was not a major concern, but that they needed to stay vigilant.
On 26 February, at 30 weeks (7 ½ months), there was no movement of the baby. A sonogram showed that the umbilical cord had wrapped an additional two times around Valentina's neck and she was being strangled. The doctor performed an emergency C-section and Valentina arrived, with all of her fingers and toes intact. She was small 1.8 kg (3lb 15 oz), but she was healthy. Just that her neck was bent… The doctors told the parents not to worry.
Because of her struggle at birth, her parents named her Valentina (derived from the Spanish word "Valiente", which means "brave"or "courageous").
Diagnosis
After counting fingers and toes, the doctors told Martin and Maricel that Valentina had congenital muscular torticulis (neck stiffening). This is a painful condition often associated with difficult birth and is treated with physical therapy to loosen the tight neck tendons. The sessions were difficult – painful for Valentina and heart-breaking for her parents.
At nine months old, after suffering through several horrible therapy treatments, Martin and Maricel took Valentina to Chile, where more advanced diagnostic and treatment facilities were available. In Chile, an MRI indicated that the bent neck was not caused by tight tendons, but by congenital scoliosis – the painful physical therapy sessions would never fix the problem. Valentina has 4 hemi-vertebrae (vertebrae that haven't fully formed) and 3 ribs fused together.
Bolivia doesn't have the facilities to handle scoliosis. The doctors there told Martin and Maricel to continue with physical therapy until 7-8 years old to see how the disease progressed.
"The news broke our hearts! My wife and I were inconsolable. Maricel doesn't work outside of the home. I went to work but could not avoid the sadness and I would cry at odd times during the day. Maricel also suffered and I would often return home to find her crying. It was a terrible time for our family."

Martin Tejerina, Valentina's father
Seeking treatment
The Tejerinas returned to Chile to see about treatment and were told that Valentina needed 18 titanium screws and supports to help the vertebrae finish forming and the bones to grow as they should. 
The specialists in Chile told her parents that she needed to have the operation before she turns two years old (February 2020). If they waited after that time, her bones could form in such a way that her face and vision could be permanently affected due to the way that she has to walk. 
However, she was too small to have the operation until late 2019 or early 2020. Also, the family would need to relocate to Chile for at least 6 months. Unfortunately, the treatment and associated costs for living in Chile are prohibitively expensive.
Help from abroad
With the help of friends in the United States, the Tejerinas applied for treatment at several Shriners Hospitals in the United States. Shriners is world-renowned for specialized pediatric care, including orthopedics for children.
Shriners for Children Medical Center in Pasadena, CA is the best qualified to handle this type of operation and has agreed to provide the scoliosis treatment and associated medical costs free of charge. The treatment will take 1 year and combine surgery, physical therapy and monitoring.
Valentina and her mom are also cleared to stay in the Pasadena Ronald McDonald House for the length of her treatment. There is, however, an $800/month fee to stay there. Plus, there is only room for Valentina and her mother, both of which would share a room with a parent and child from another family.
Providing a better environment for healing
While the family recognizes the generous treatment provided by Shriners, they don't have the funds to pay for their stay in the Ronald McDonald House
This is a huge event in the lives of the family. The stress of Maricel coming to the United States alone, coupled with the stress of the language, culture, and the major medical treatment can be overwhelming. The parents recognize the power of family support during the treatment period and want to be together for her treatment in the US.
Martin, Valentina's father, has a tourist visa, so he can visit the US. However he is prohibited from working while in-country. Valentina's brother Armando will need a visa. Valentina and her mother are in the process of getting a medical visa for their stay.
How we can help
Pasadena and the surrounding area is an extremely expensive area to live. The cost of living in the Pasadena area is approximately double the cost in other areas of the United States, mainly because of the high cost of housing. Valentina and her family will need the following:
Apartment for the family to reside during Valentina's treatment
A car for transportation around the Pasadena area
Utilities, food and other living expenses
We have a goal to bring together friends across industries and beyond borders and cultures to raise $100,000 to enable the family to remain together during Valentina's treatment. This is a huge goal, but it is also a huge opportunity for Valentina. We are grateful to the Shriners Hospital for their gracious contribution of medical care. Now it's our turn to pave the way for Valentina to get the care that will make a significant impact on Valentina and her family. Donate today.
Special thanks to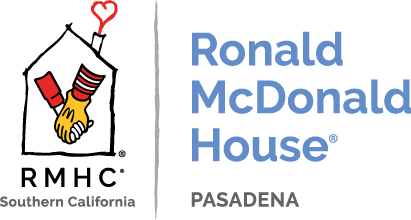 Contributing partners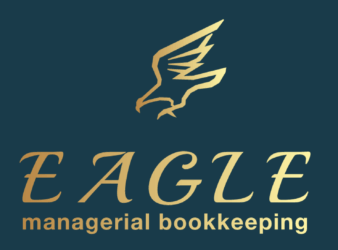 Realted Posts