Samba Scientific welcomes Rubén Mercado as Creative Director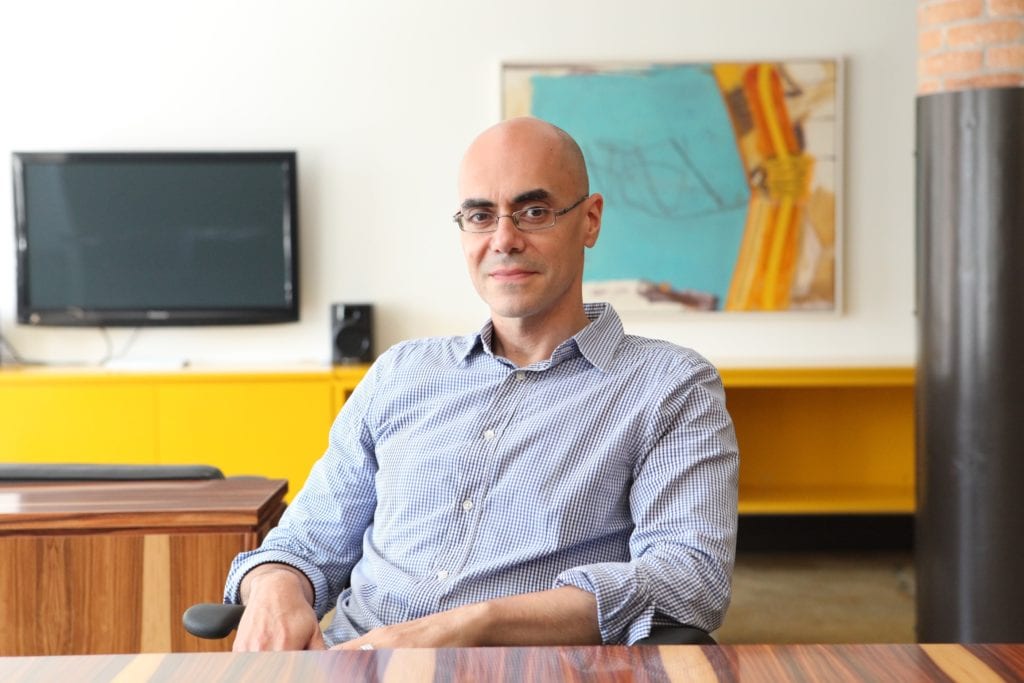 Rubén Mercado grew up in New York City in Spanish Harlem in the 1970's well before Times Square and Broadway became family-friendly tourist destinations. It was a rough time, and Spanish Harlem was a rough neighborhood. He was immersed in the rich Hispanic culture of his neighborhood and recalls playing his first instrument (a güiro) before he could even speak. Music constantly filled the air, intermingled with the sounds of the city. He was fortunate to have many musical teachers both formal and informal-exposing him to the musical culture and rhythm the city offered. Nearly every surface around him was covered in colorful graffiti and murals, an ever-present gallery of street art and his first real exposure to the visual arts. "I wouldn't trade my upbringing for the world-New York City offered me so many opportunities to experience every culture, every type of person you can imagine."
While attending Bronx High School of Science, Rubén realized, unlike many of his peers, that he was not interested in attending MIT or Columbia and instead chose to pursue his love of music. After attending The University of Southern California School of Music and working as a professional musician for a time, he found his way to the business end of the music industry by working with music labels. Given his strong preference for creativity, he gravitated towards the art department and absorbed all he could from his colleagues.
Learning from those around him is a reoccurring theme throughout Rubén's life. He strives to surround himself with people more knowledgeable than he is, so he can push himself to new levels. After rising through the ranks of the music label industry, he pivoted to working with larger agencies in NYC like Ruder Finn Design, SanovaWorks, and Infinia. His work at the agencies helped him realize as a designer the work is never truly finished "I never put the word final on a piece I'm working on because no design is ever really done. You do have to learn to let go and be comfortable where you are so you can move forward."
Moving forward eventually drew him to the Boulder, CO area where he and his family now reside. Drawing inspiration from the colors, shapes and forms in nature—he relishes the simplicity of life in the west. Every morning begins with a yoga session to help him mentally prepare for the day ahead. His creative process includes sketching and throwing out all the craziest, wildest ideas until the right concept emerges. In the end his goal is simple: tell the client's story.
Rubén may not be surrounded by the sounds and sights of the city he grew up in these days, but he hasn't stopped pushing himself-to see more, to do more, and to find the inspiration it takes to constantly create. As he tells his daughter "Every day that I learn something new is a good day".
As Creative Director at Samba Scientific, Rubén coordinates the activities and output of the design studio to help create assets that meet both the user and business needs of our clients. With over 15 years of agency experience, he has honed his skills managing multiple strategic, marketing and identity projects for clients such as Affymetrix, Fresenius Kabi, Mount Sinai Medical Center, NASDAQ, New York Academy of Medicine and Novartis Pharmaceuticals.