Quick Tips
As media channels have continued to grow have you leveraged influencers to boost your brand in the biotech community?
There's no denying the power of influencer marketing: the industry has grown from a $1.7 billion market in 2016 to a projected $16.4 billion industry in 2022.1
In fact, 93% of marketers have used influencers as part of their marketing strategy.1
Companies can connect with influencers through specialized service providers, but many companies work with influencers on their own as a way to control who they work with, protect their reputation, and improve visibility into audience engagement. Let's discuss steps you can take to find the right influencer(s) to promote your brand.
Social Media Influence on Sales Growth
Social media use has skyrocketed in the last decade and is projected to continue to grow. Social media users in 2020 averaged 8.4 accounts per person1—each account offers an opportunity to reach potential customers!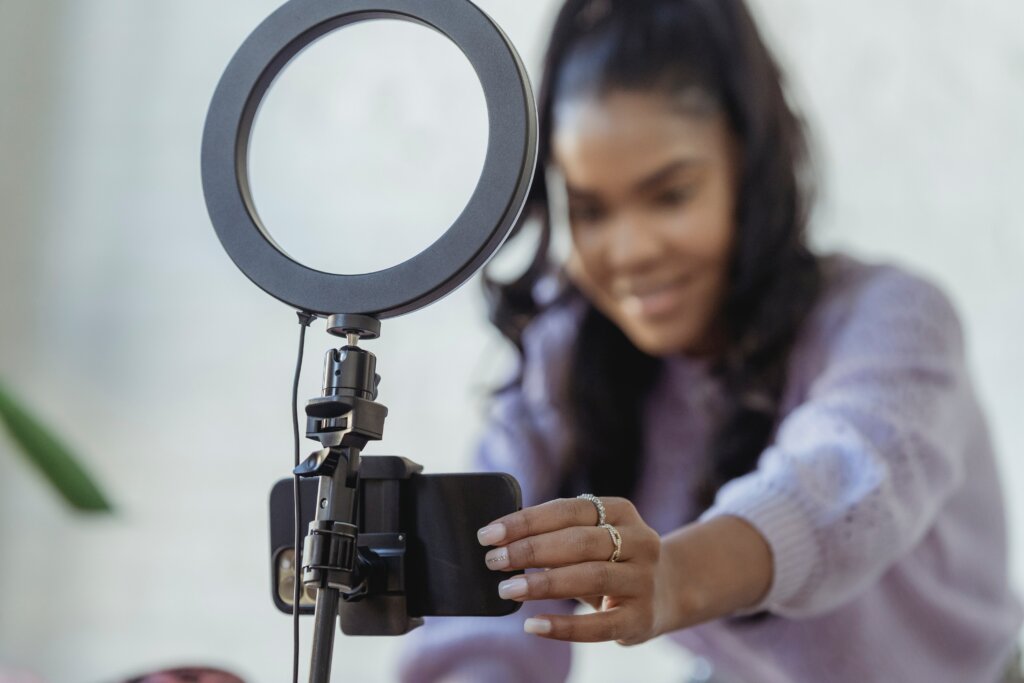 Social channels have become an effective venue for advertising. Social commerce sales for 2020 exceeded $560 billion, are expected to be around $958 billion for 2022, and are projected to reach $2.9 trillion by 2026.1 Companies are increasing sales by utilizing social channels, not only from branded advertising but also from influencer promotion of their brand.
Who is an Influencer and why are they effective?
A social media influencer is a person who has built credibility within a specific industry or community and has an audience of followers that can be persuaded to act based on their opinions and recommendations. For example, an influencer may blog about ways they are trying to improve their health. If they experience success by using a specific product, often they will share their success story and can influence followers to try the product themselves. 
Influencers can effectively advocate for your brand by creating content that resonates with your target audience. Influencer posts can introduce products to their followers and show how the product benefits them or solves an industry problem. More than 60% of marketers report that influencer-generated content outperforms branded posts with higher rates of engagement.1 So, how can your company find influencers that resonate with your target audience and leverage their connections to drive sales?
Finding and Vetting Influencers
Before you search for an influencer, you must first understand your target audience and their buyer persona.
What issues do they care about?
Who are they demographically?
What type of influencer personality might they connect with?
Be specific about who you are trying to reach to engage a more relevant audience.
A simple Google search for "[keyword] influencer" can help you identify the social platforms used by influencers in your industry. For example, a DNA Sequencing platform manufacturer might use the keywords "DNA sequencing influencers" to generate a list of people actively blogging or posting on social media about the latest in DNA sequencing technology, recent publications, new products, etc. With a starting list, you can begin to zero in on which media platforms are used by individuals to communicate with your intended audience.
If you have already selected a social platform, conduct a search within the platform using keywords or hashtags specific to your campaign, product, or service. Using our example from above, you could search Twitter with the keywords "DNA sequencing" and generate a list of individuals or competitors posting on that topic. The next step may be to narrow this down further—if your goal is to sell a DNA sample preparation kit and not genetic ancestry tests, you should further refine your search to reach your intended audience. At this point, you can build a list of individuals to further evaluate.
View individual influencer profiles, read the content they create, and check out their followers to see if they might be a good fit for your campaign. Do they share your company values? Do they model the words, tone, message, or image that aligns with your brand? Do they have an audience with active engagement and do they interact with followers in authentic ways? Conversely, look for any red flags that may indicate a poor fit or risk to your company's reputation as a result of their online activity. Do they use course language? Do they have a high volume of paid content in which your message could be lost? Any influencer that does not align with your company's values should not be pursued.
Take a closer look at the influencer's audience. In this case, the number of followers is not as important as the rate of engagement.
A good rate of engagement is defined as 1-5% 2 of followers taking action as a result of the post.
Are followers actively engaging with comments, shares, re-tweets, etc., that show the message is resonating with them? Survey follower demographics and confirm that they represent the buyer persona you are seeking. If they are, reach out to the influencer via a personalized email message about promoting your brand.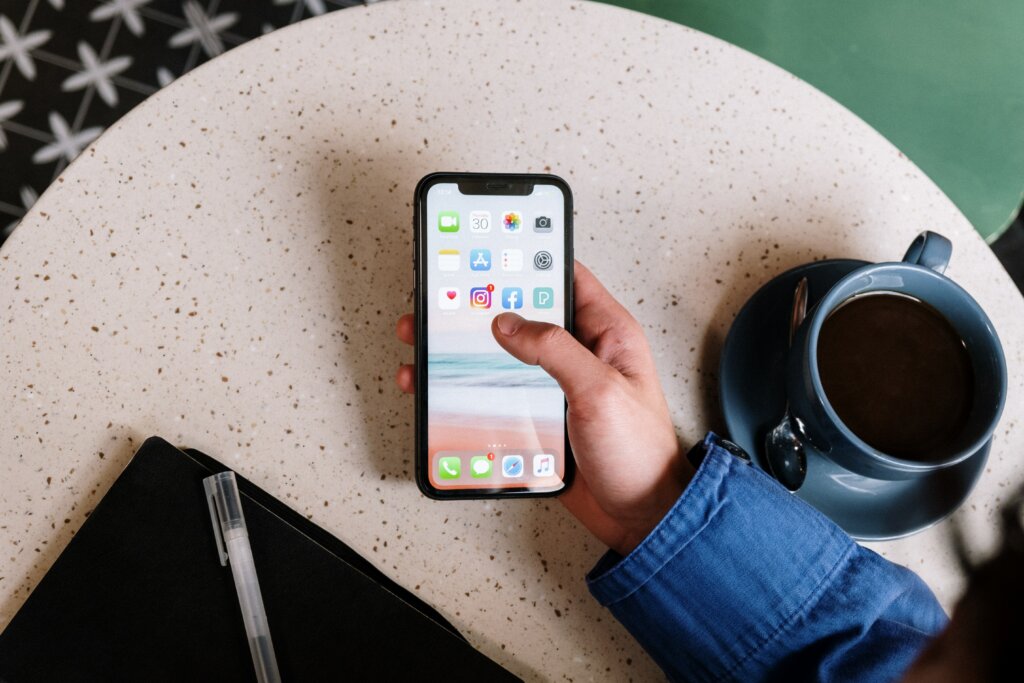 Nurturing the Influencer-Marketer Relationship
Clear communication between a company and influencer can result in a mutually-beneficial partnership. It is essential that the influencer accurately represent your company values and product, so provide a list of desirable keywords to use in content creation and a list of words or concepts to avoid.3 Provide them with additional company content or resources to help them with messaging. Influencer content could include video posts, blogs, or content helpful to their audience, all of which can be used to boost brand recognition and sales. 
Carefully follow and evaluate content performance and work with the influencer to adjust messaging as necessary to improve engagement. Compensation of influencers should be based on performance of their posts, not just the size of the audience receiving the message. Common performance metrics such as cost per post, cost per engagement, and cost per view can be used to evaluate influencer engagement and optimize a company's return on investment.4 Nurturing the influencer relationship can offer continued opportunities to convert their followers to new customers.
Let Samba Scientific develop key marketing strategies to boost your market presence. Learn more about our life science marketing services today!
Resources
Santora, Jacinda. Key Influencer Marketing Statistics You Need to Know for 2022. Influencer Marketing Hub. 29 Mar 2022. [Accessed 29 Jun 2022]

https://influencermarketinghub.com/influencer-marketing-statistics/

Sehl, Katie and Tien Shannon. How to Calculate Engagement Rate (Calculator). Hootsuite.com 14 Jun 2022. [Accessed 28 Jun 2022]

https://blog.hootsuite.com/calculate-engagement-rate/

How to Find Influencers for Your Brand. Traackr.com [Accessed 29 Jun 2022]

https://www.traackr.com/blog/how-to-find-influencers-for-brand

 Optimize Influencer Investments with Data-Driven Decisions. Traackr.com [Accessed 29 Jun 2022]

https://www.traackr.com/resources/optimize-influencer-investments-data-driven-influencer-marketing-software
Written by
Samantha Bond is a Technical Content Specialist at Samba Scientific. With her M.S. in Microbiology and experience in and supervising labs, she writes engaging and scientifically accurate content for all of our clients. You can find out more on LinkedIn.